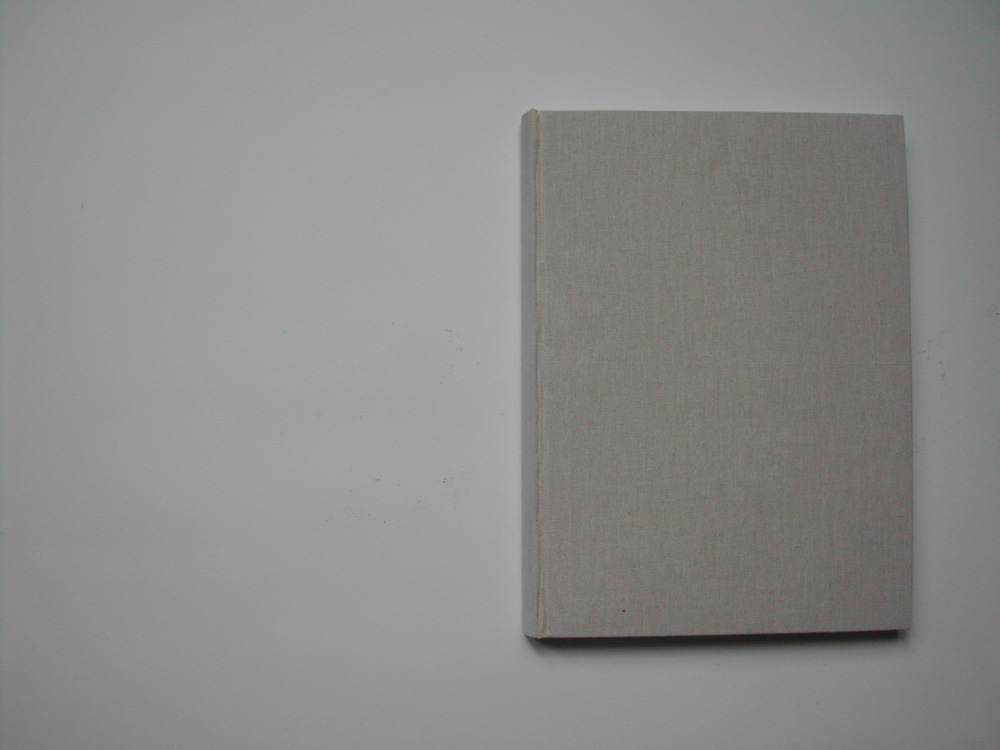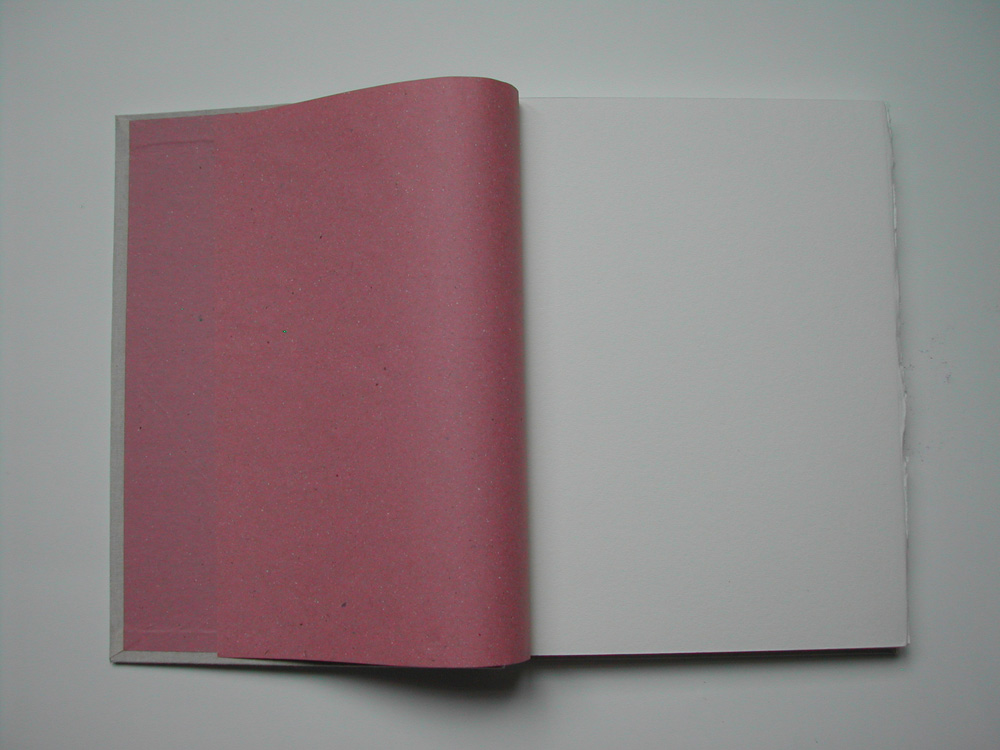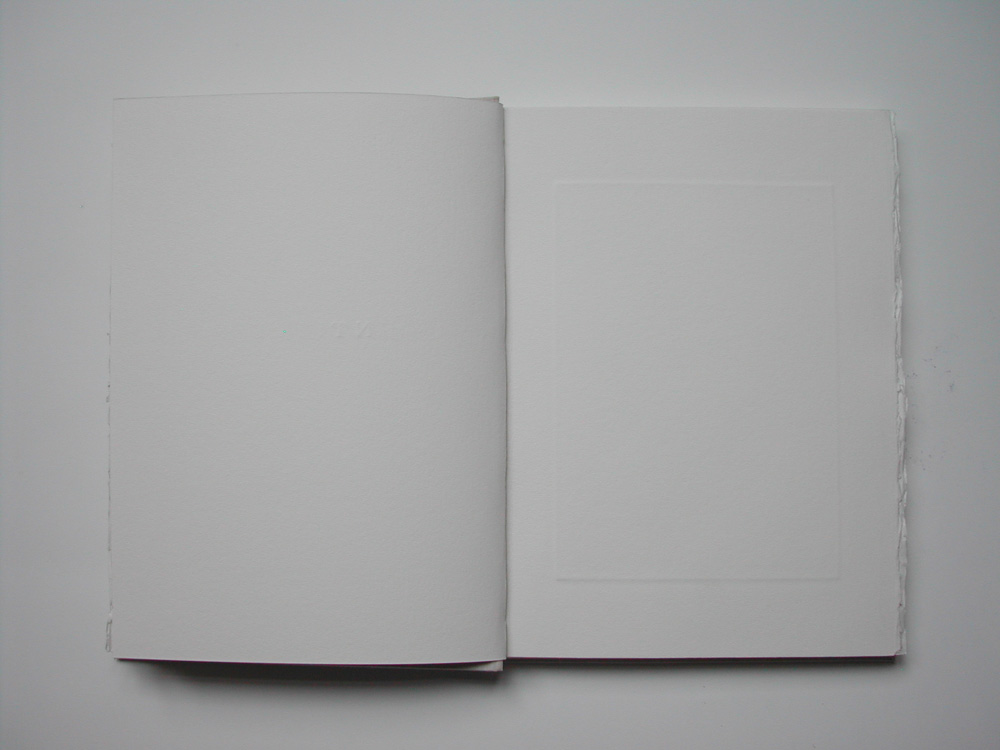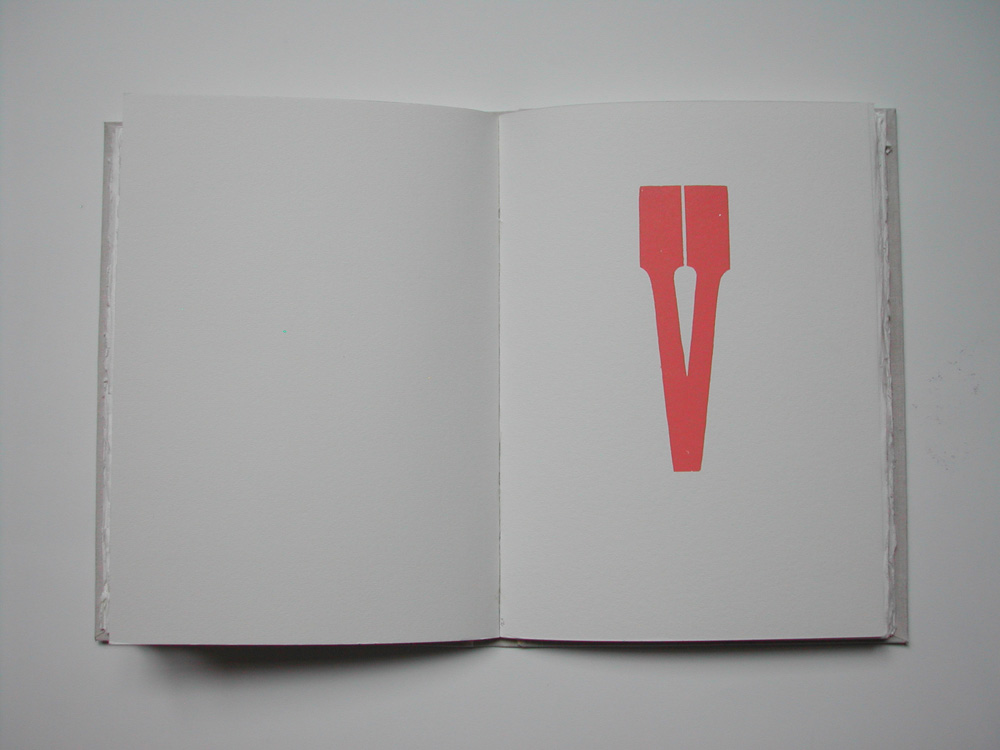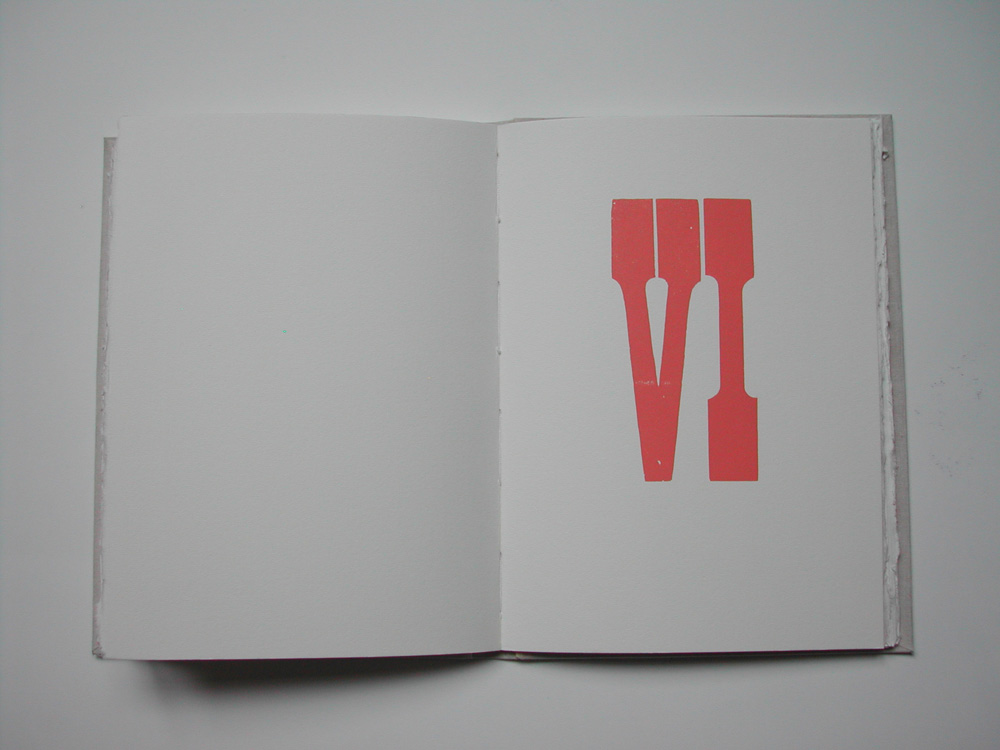 Author: Nora Cain
Artist: Dan McCleary
Title: Untitled
Date: 2004
Description: Hard bound book with hand set type. The cover is bound with Mexican manta cloth. The pages are hand sewn. The book contains 7 hand tipped intaglio prints. The frontispiece is an etching printed directly on the page with plate marks. The book is divided into 7 chapters with the poem Forgiveness along with its Spanish translation Perdón, which appear between chapters III and IV. The intaglios are mounted on a thin pink paper that is also hand tipped.
No. of pages: 32
Size: 33 x 24 cm. (15 x 11 inches)
Size of edition: 20
A.P.s: none
Proofs: Deluxe edition I/III, II/III, III/III
Color runs: 2
Paper: Intaglios and text are printed on Mold made Hannumuehle paper. Intaglios are hand-tipped on Mexican Stras paper. End papers are Mexican Stras paper.
Printer: Linotipográfica Quintas, Oaxaca, Mexico.
Bookbinder: Linotipográfica Quintas, Oaxaca, Mexico.
Lay-Out and Design: Dan McCleary and James Brown.
Publisher: Carpe Diem Press, Oaxaca.
Notes: (1) All signed, numbered and dated by author and artist.
Studio ref. no.: CD04.AB.04