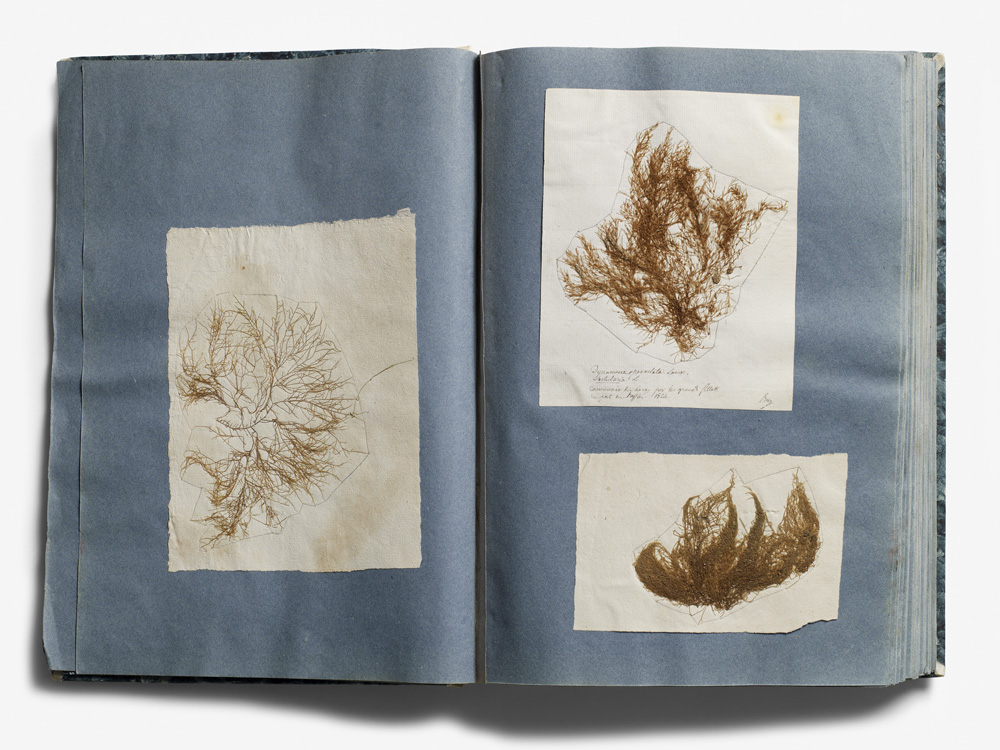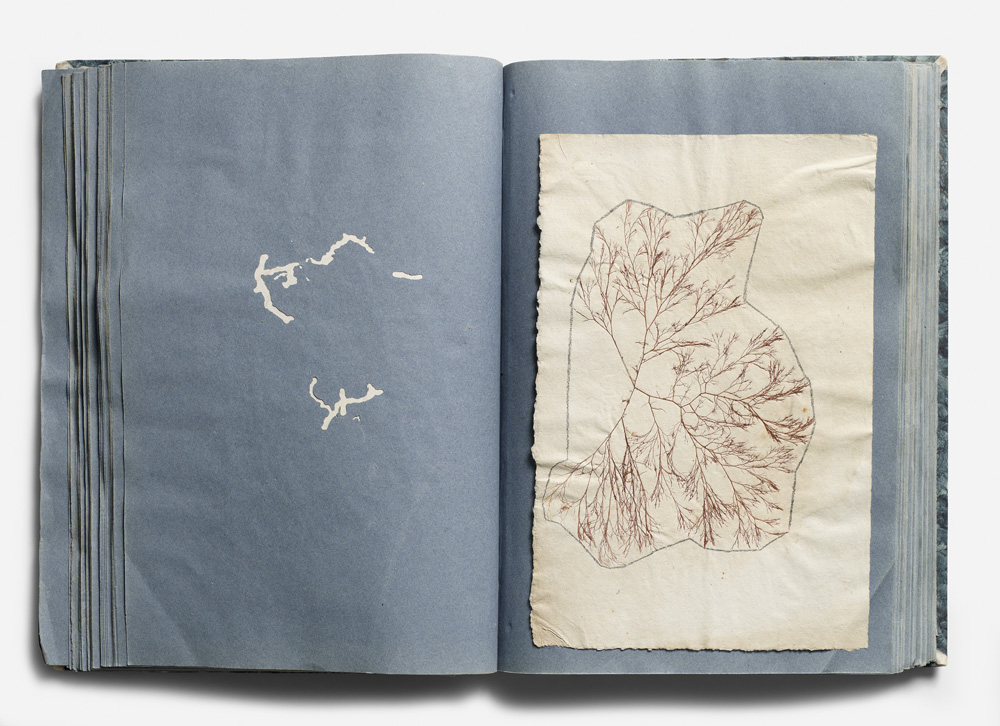 Artist: James Brown
Title: Notes on the Firmament
Date: 2010
Description: Hand-bound album with calf spine. The cover boards are finished with a blue marbleized-style paper. The book contains pages of vintage blue grey rag paper. Mounted on each page is collaged pressed seaweed, single or in a group. Each pressed seaweed branch has a pencil drawing by the artist. The book is unique. It was made in Alba, Italy, in the summer of 2010 to accompany the exhibition of Firmament paintings at the Galeria de Arte Moderna in Torino, Italy. The colophon is written by hand by the artist, as is the title page.
No. of pages: approx. 50
Size: approx. 18 x 12 inches
Size of edition: Unique book
Proofs: No proofs
Color runs: No color runs
Paper: Vintage blue grey rag paper. The cover is bound in marbleized blue paper.
Printer: No printer.
Bookbinder: Unknown.
Lay-Out & Design: Mr. Brown.
Publisher: Carpe Diem Press, Oaxaca.
Studio ref. no.: CD10.AB.01