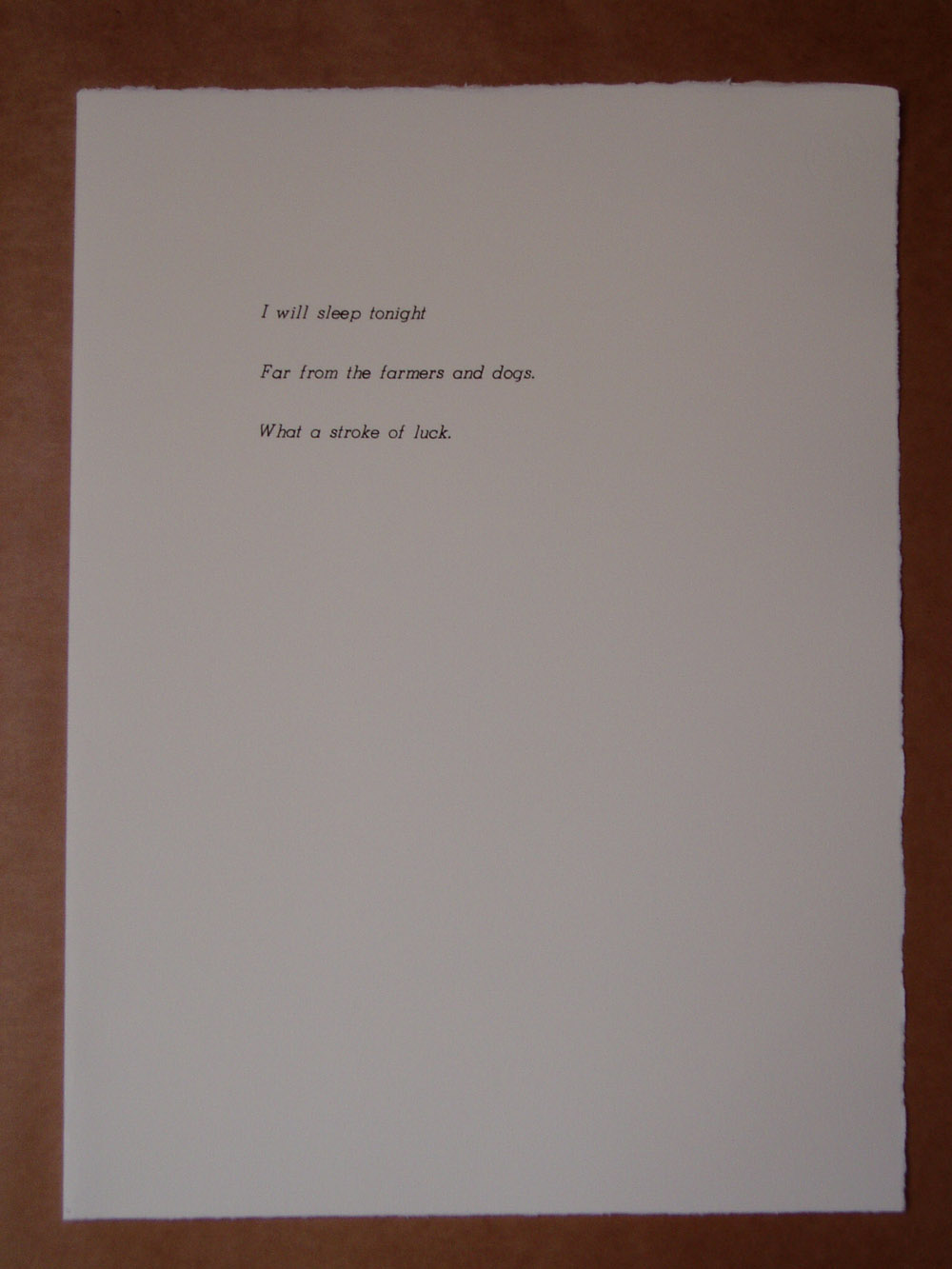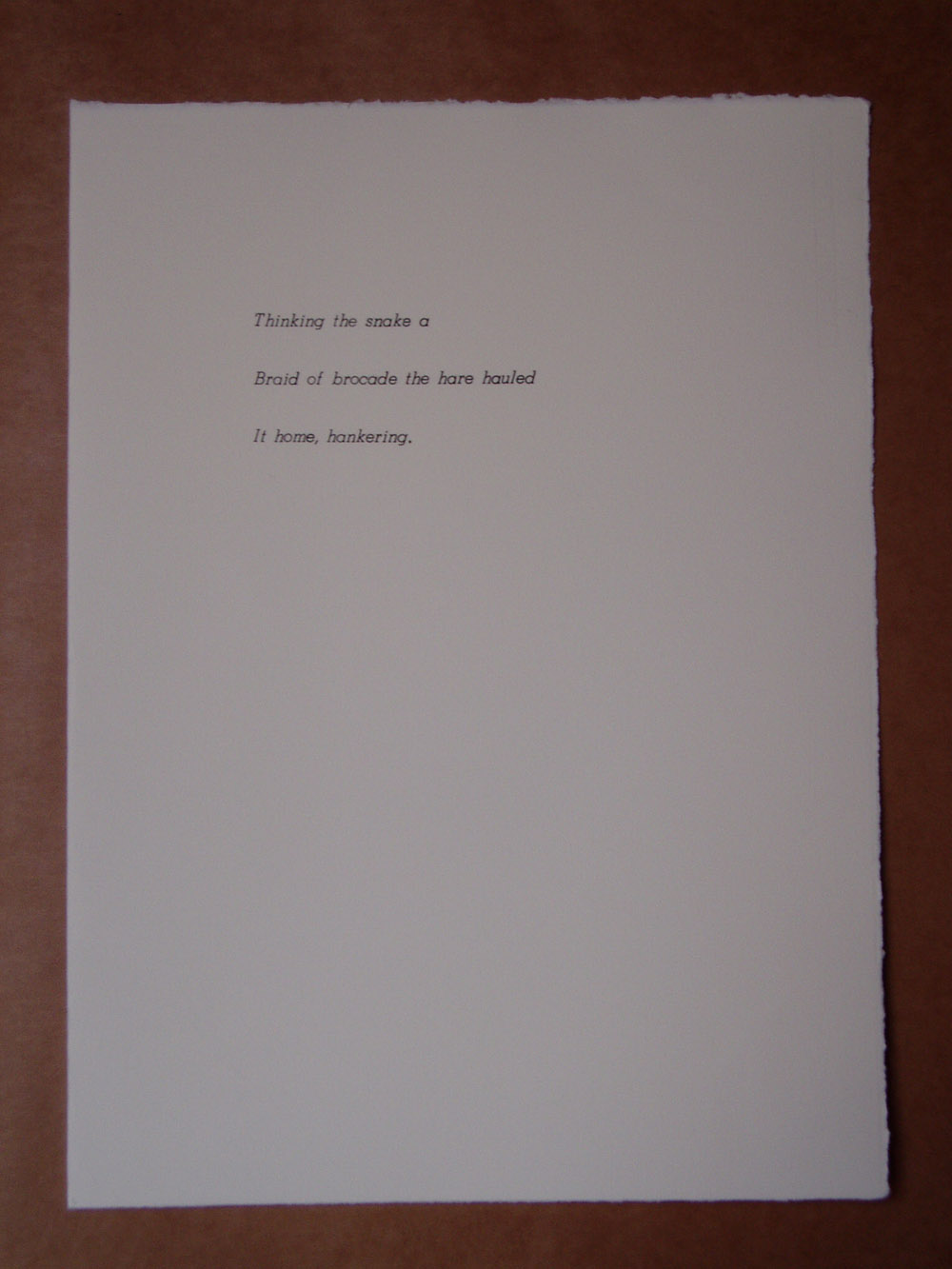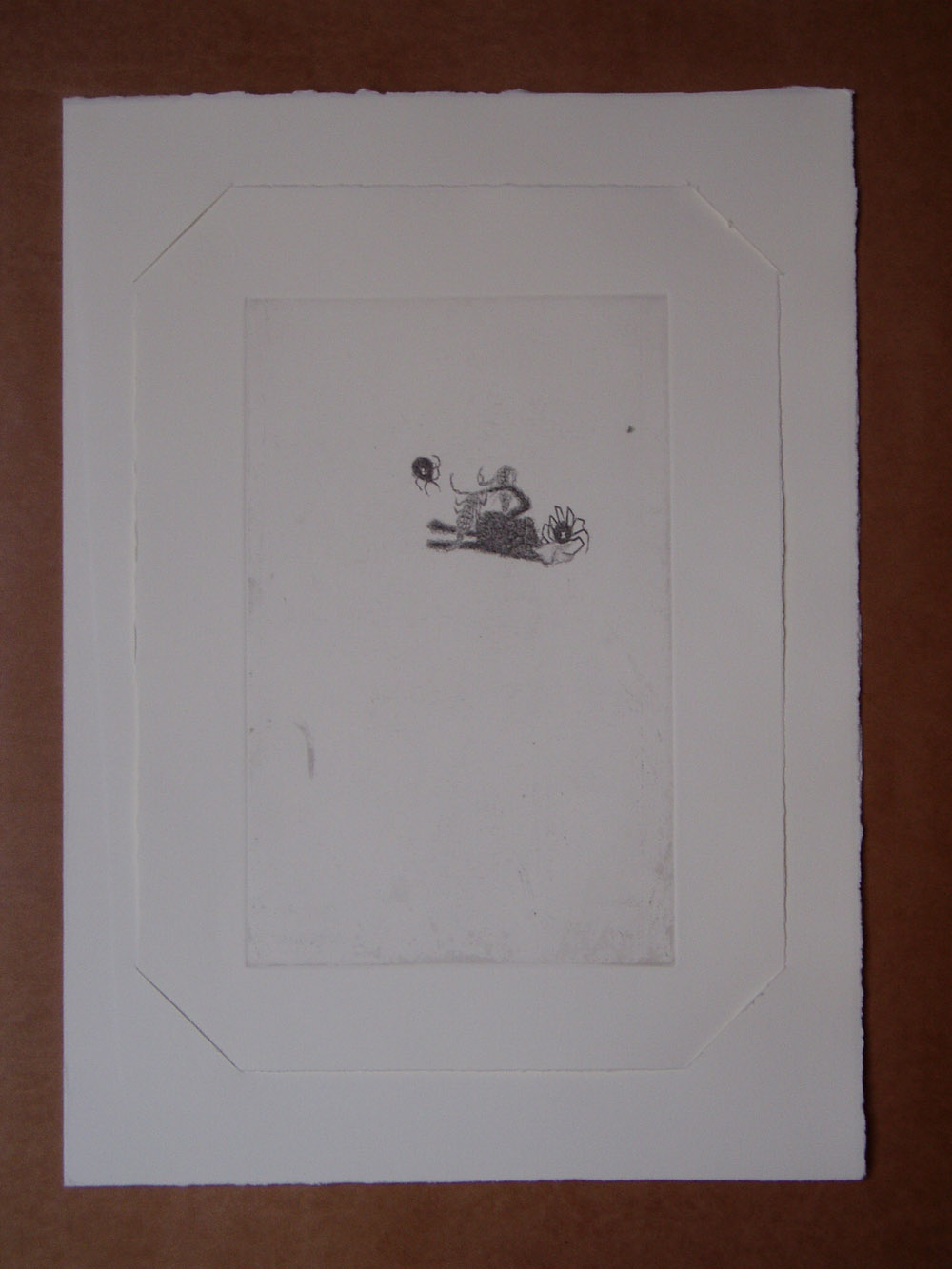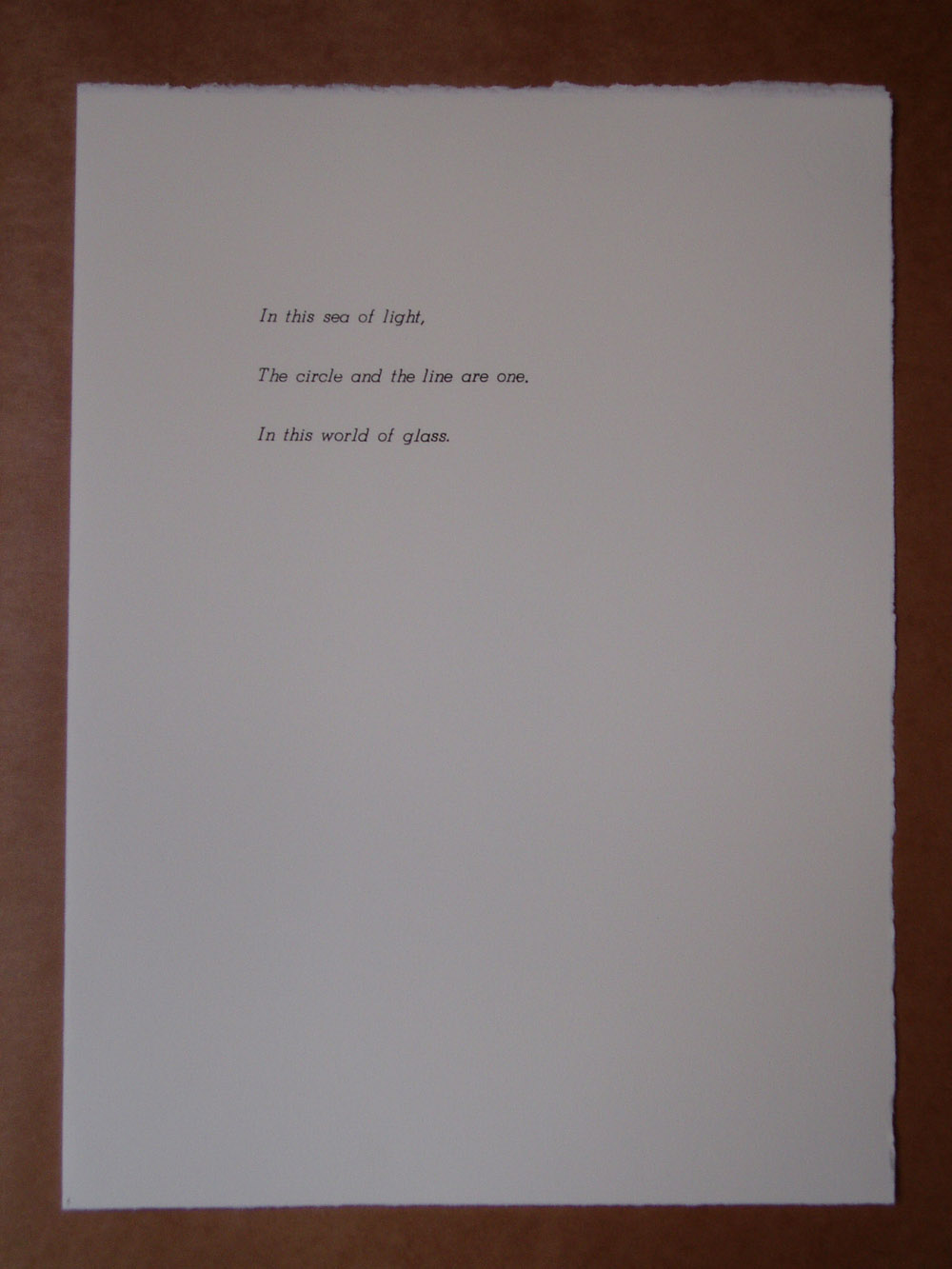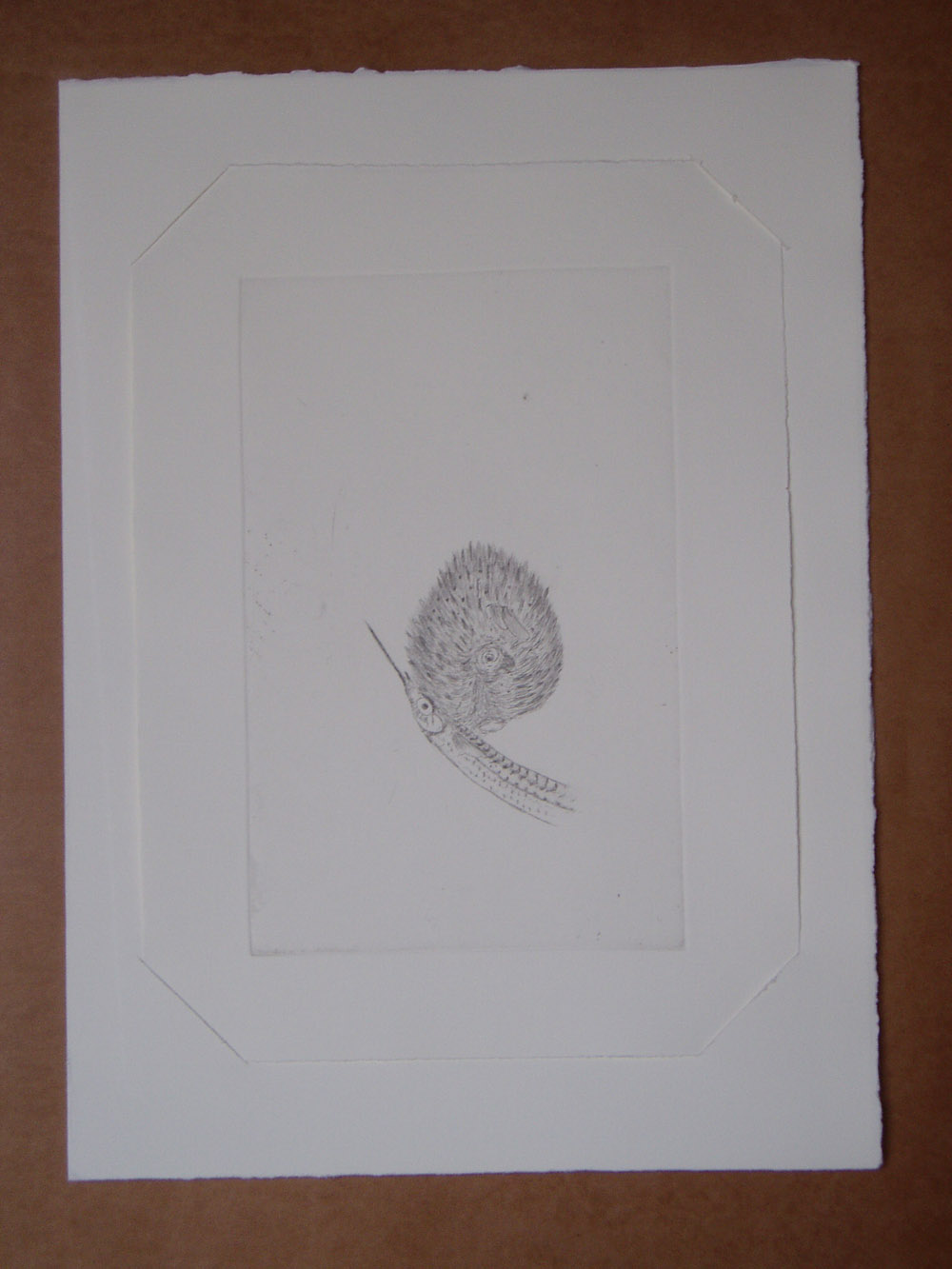 Author: Susanna Moore
Artist: Kiki Smith
Title: Hunters and Gatherers
Date: 2003
Description: Book of seven etchings and aquatints inserted into slit pages accompanied by seven haiku poems written after the images and printed with letterpress text. The pages are hand sewn and are contained in a hard folder bound with black Mexican jacquard cloth. The book also contains title pages, a dedicatory page and a colophon.
No. of pages: 20
Size: 21 ¾ x 15 ¾ inches (55 x 40 cm.)
Size of edition: 20
Proofs: 6 A.P.s, 2 P.P.s, 1 C.D.P. & 1 Presentation proof.
Color runs: 1
Paper: Mold-made Hahnemuhle paper.
Printer: Etching and aquatint by Fernando Sandoval, Oaxaca, and typography by Linotipográfica Quintas, Oaxaca, Mexico.
Book Binder: Linotipográfica Quintas, Oaxaca, Mexico.
Publisher: Carpe Diem Press, Oaxaca, Mexico.
Lay-Out and Design: Kiki Smith and James Brown
Notes: (1) All signed and numbered by author and artist. (2) Only 2 copies left available.
Studio ref. no.: CD03.AB.02